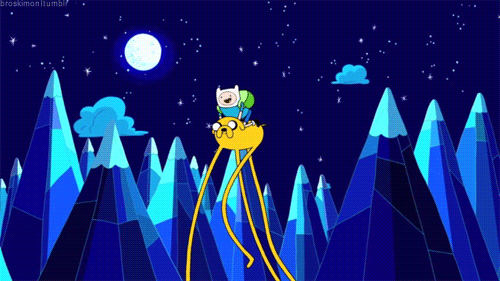 Cartoons transcend across audiences of all ages, countries, and beliefs. They have this way of being able to connect on a level that's so intimate that they become special friend of sorts.

Cartoon Network series Adventure Time by Pendleton Ward is an example of this. In this post-apocalyptic world, Finn and Jake travel the land in search of treasure, princesses and most importantly: adventure. Their friends are made of candy and they've learned to associate with vampires as well as fight demons and deranged kings.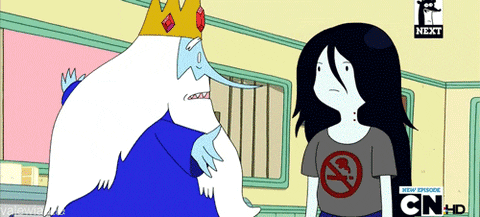 Adventure Time, to me, resembles Calvin and Hobbes because they both involve two friends and the world that they create. They are masters of their own fate.
"What became a mild interest turned into a nightly binge where I could escape to a totally new world with any possibility."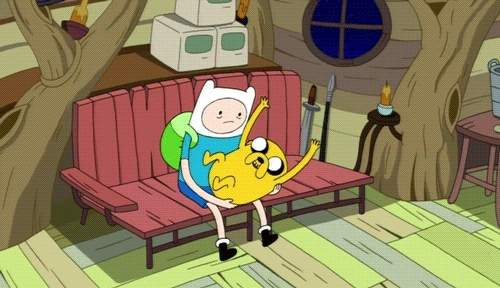 To me this was the adult version of Calvin and Hobbes. In Calvin's world he's very much a child living under his parents roof. In Finn's world he is living on his own with a radiated talking elastic dog, who, like Hobbes,  gives him brotherly advice.
Adventure Time has seen huge success in merchandising, and is renowned for being one of the most age ascending American shows. Cartoon Network states, "Adventure Time has proven itself as a brand that resonates with fans of all ages throughout the world."
Cartoons share similarities. They can be diverse enough to lean toward the young ages market, but also in adult humor. This is apparent in Cartoon Network's Adult Swim series Rick and Morty.
Again we have two main protagonists, but instead of two best friends, it's about a drunken genius grandfather and his half-wit grandson traveling across dimensions and galaxies. It draws on the concept that anything is possible in our own imaginations, with the only thing limiting it is ourselves. Rick tells Morty this when he complains about missing school
"You don't wanna go to school Morty, It's not a place for smart people."
Adventure Time prides itself with the warm friendship feel, Rick and Morty drive off of unsettling events.  Cartoons have a profound impact on our society and culture, and have a way to relate with people that many live action shows cant. Not only with the bright colors and the blend of realities, cartoons make us feel safer and less judged than some shows may have us feel.  Cartoons like Adventure Time bring out the curiosity that comic strips like Calvin and Hobbes left off, and where adult oriented shows like Rick and Morty expand on.  Come along, grab your friends, we'll go to some distant lands.